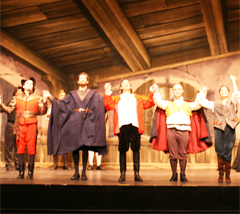 Season
On hiatus since 2010, Harrisburg Opera Association is poised to once again produce productions and we are excited to bring you professional, regional opera at its highest artistic level. Please check in periodically as more information becomes available.

Opera in the Park
Conceived by Lee Swartz, Board President, HOA hosted an evening of free music to the public in Reservoir Park from 1993-2000 and in Riverfront Park in 2001 and was a favorite of Harrisburg natives. This program is making its come back on August 19th, 2018 at 4 PM at Italian Lake with about 70 minutes of music featuring professional local, regional and Metropolitan Opera artists.

An archive of this concert series can be found here.